PMS always want our products more affordable to our lovely friends and customers.
With all your supports, we are able to further mark down the underwear collections to 30% OFF from any 2 you pick! It can be mix and match as well!
If you see this special Red Label: "Any 2 get 20% OFF"
Step 1: Browse your underwear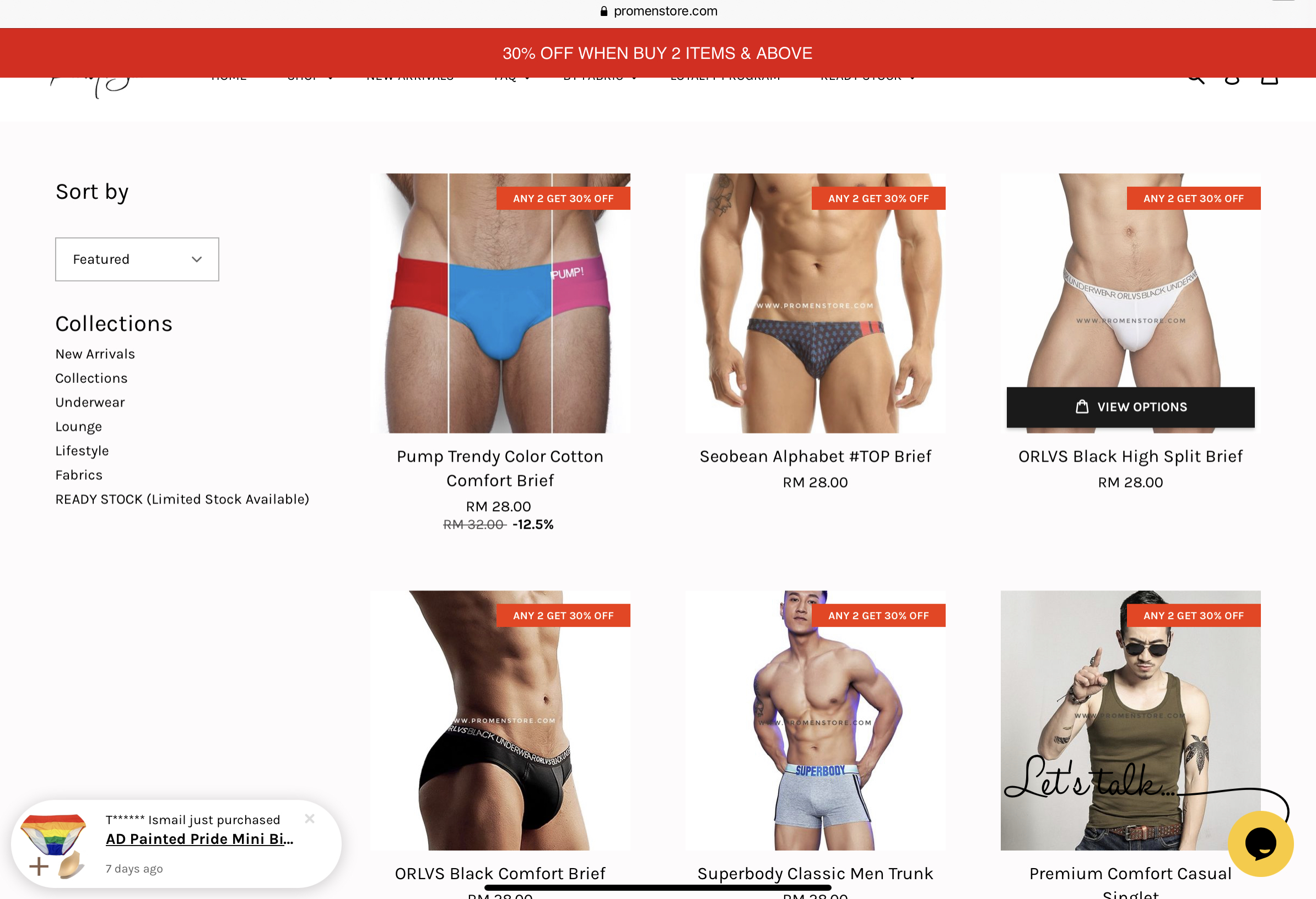 Step 2: Simply add into your favorite underwear into cart & view the cart.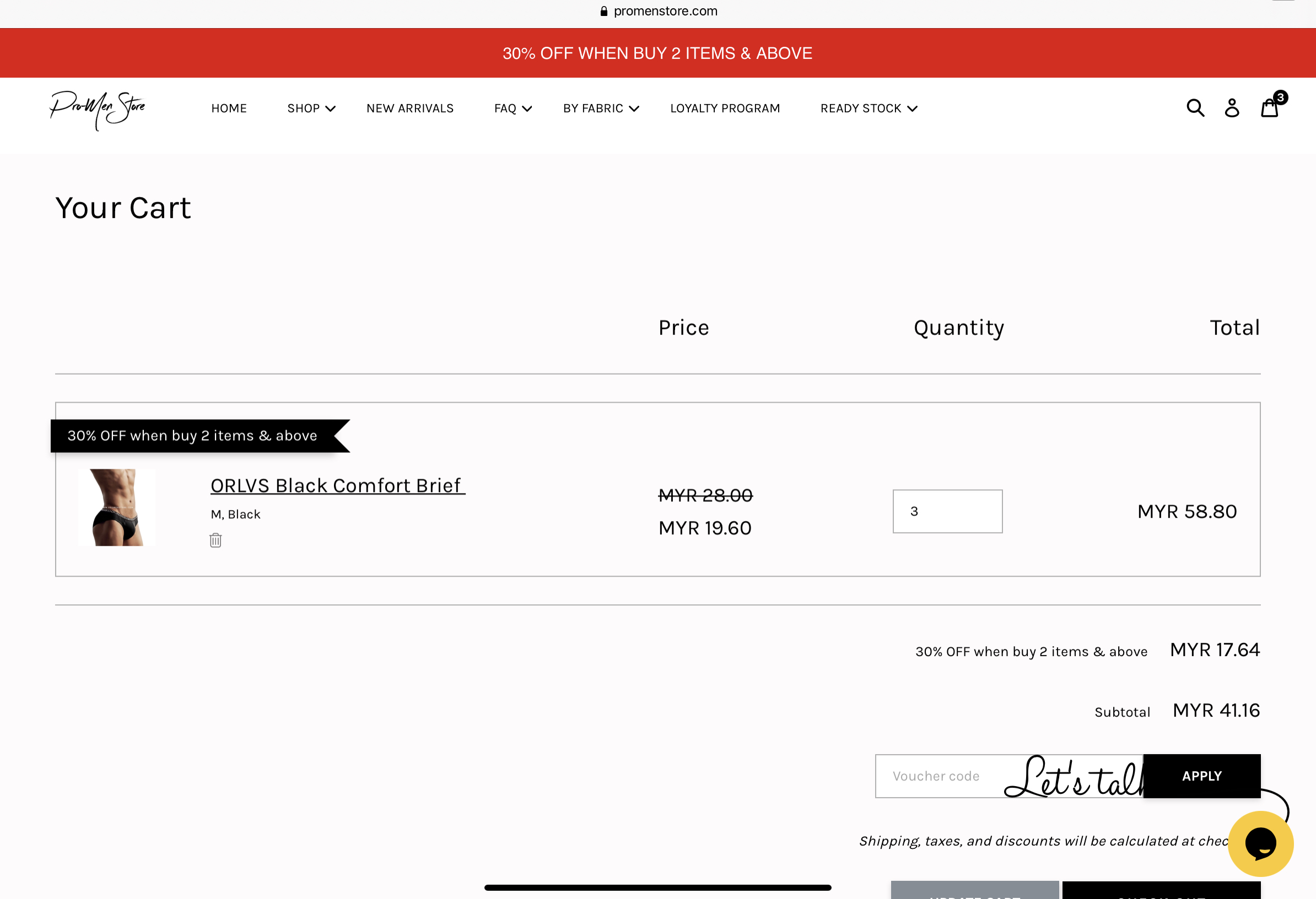 Step 3: Check out & Make Payment.
It's simple few steps to get your favorite underwear with more affordable price!
Don't forget, with any order above RM50 is free shipping around Malaysia, even is from East Malaysia Sabah and Sarawak!
Stay tuned with us for more new fashionable men underwear!
Your Underwear Enthusiast,
Adrian